Are you thinking about getting LASIK? Do you love exploring Chicago?
LASIK is a life-changing procedure. You will finally be able to see clearly with your own eyes, and you won't have to worry about glasses or contacts anymore.
Keep reading to learn more about activities to do in Chicago after undergoing LASIK.
Bobby's Bike Hike Chicago 540 N. Lake Shore Drive Chicago, Illinois 60611
Bobby's Bike Hike Chicago is Chicago's renowned guided bike tour company. They offer guided food and drink tours, kids tours, and even a Halloween-themed night tour.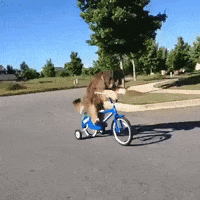 Maybe the best bike tour in Chicago after LASIK is the Lakefront Neighborhoods Bike Tour. This guided ride takes you off the beaten path away from the tourist traps and large crowds downtown.
Explore some of the city's most historic and quaint neighborhoods and see how your fellow Chicagoans live. It will be a new way to see Chicago, which will go perfectly with your new vision.
Biking becomes a lot more attractive when you don't have to worry about glasses falling off getting debris stuck to them as your cruise along. And you won't have to pack that extra fanny pack loaded with your contacts and other eyewear accessories.
You can pack light and travel without any worries about whether you'll be able to see or not. A bike ride through the streets of Chicago will be just the reminder you need that you now have visual freedom.
Little Goat 820 W. Randolph St., Chicago, IL 60607
Little Goat is one of the most popular restaurants in the West Loop neighborhood. Stephanie Izard and BOKA Restaurant Group opened it in 2012.
It is the most casual and family-friendly of all the restaurants in the group. And it has a rustic diner feel, which is rare in Chicago.
The menu at Little Goat is vast since they serve breakfast, lunch, and dinner. You can find classic meals ranging from pancakes, omelets, biscuits-and-gravy to fries, nachos, and different types of burgers.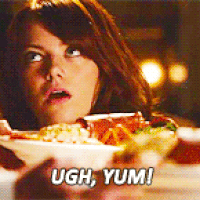 You may also want to explore some of the more unique dishes. These include the Bull's Eye French Toast, Machos Nachos, The Kimchi burger, and the Los Drowned Sammich.
The Little Goat experience revolves around eating hand-crafted and creatively presented comfort food. The flavors in the dishes are unlike anything you've ever tasted before.
And the presentation enhances your experience of the food. Color, shape, and the layout of food on a plate alter how you experience that meal.
Being able to see clearly without visual aids after LASIK will change your dining experience. You'll see the texture of your food, the colors, and how the chef presents it to you in new and exciting ways. Getting LASIK is one of the best ways to change eating for the better for the rest of your life.
Also, you'll be able to see the decor and ambiance through your own eyes, precisely as the proprietors intended. Smudged glasses and dry eyes from contacts will no longer interfere with a truly authentic dining experience.
Museum of Contemporary Art Tuesdays on the Terrace 220 E Chicago Ave Chicago, IL 60611
If you're a music fan, nothing compares to the thrill of going to see a live concert. And after you undergo LASIK, there's nothing as fun as doing things you love without your visual aids.
If you're a music fan, you can do precisely that every Tuesday at the Museum of Contemporary Art in Chicago. Satisfy your love of music and have fun with your new vision level at Tuesdays on the Terrace all summer long.
And if you show up a bit early, take advantage of your new quality vision and view some of the art. The first time visiting the MCA without glasses or contacts will feel like the first time all over again, even if you've been going your entire life.
Three Dots and a Dash 435 N. Clark St (in the alley), Chicago, IL 60654
Three Dots and a Dash is a hidden tiki bar located in River North. All the drinks are unique, made with fresh ingredients, and come in fun tiki glasses. You can get classic tiki drinks like a Mai Tai, or try a special drink like the Three Dots and a Dash.
Going to Three Dots and a Dash after getting LASIK is a visual treat. Indulge your eyes in the bright colored flowers, fun tiki glasses, and decor that will transport you to a tropical island.
If you love tiki drinks, you know that they can get pricey. But after LASIK, you'll save money, which means you'll have more cash in your pocket for the things that matter, like tiki drinks on hot spring and summer days!
The Songbird Wall 601 N. Wells Street in River North
All around Chicago, there are photo-worthy murals and sights. No matter what neighborhood you're in, you can find at least one.
A unique mural that most people don't know about is The Songbird Wall on the side of The Diver. The mural is by Chicago artists JC Rivera and Jaime "Ames" Navarro.
The inspiration for The Songbird Wall was peace, love, good vibes, and the tropics. After LASIK, have fun with your new vision and enjoy the exciting colors and fun images of one of Chicago's hidden gems, The Songbird Wall.
Chicago River Architecture Tour
During good weather, one of the best ways to see Chicago is a river architecture tour. No matter what time of day or how many times you go on the tour, the buildings along the river always look different.
As the light in the city changes based on time of day, time of year, and cloud cover, the buildings change too. It is a new adventure every time you take a river architecture tour.
You see intricacies in each building's design and architecture and learn the history of them too. It is excellent to go on a tour like this after LASIK, so you can really see the sights with your newly acquired clear vision. You won't miss a detail!
Are you ready to see Chicago through your own eyes? Eliminate visual impairment and the distractions of glasses and contacts so you can see Chicago how it is meant to be seen.
Schedule a LASIK consultation at Chicago Cornea Consultants™ in Chicago, IL, to see if LASIK is right for you.
It's time for you to see Chicago in a new way. Don't miss out on these highlights and everything the city has to offer.