Have you thought about LASIK but you haven't followed through yet? Many people like the thought of a vision correction procedure like LASIK but they let their misconceptions hold them back.
If you're ready to find out what's the truth about LASIK, once and for all, keep reading to learn more!
1. Myth – LASIK wears off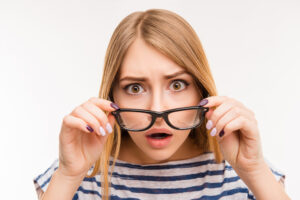 For some reason, people have a huge misconception that LASIK is not permanent. But let's set the facts straight.
Fact – LASIK is permanent
LASIK is a permanent procedure and it doesn't wear off because it involves reshaping the cornea. If you have refractive errors like nearsightedness, farsightedness, or astigmatism, these are refractive errors.
They occur when the cornea is misshapen. With a misshapen cornea, your vision is unclear and may be distorted.
This is why you need to wear glasses to see clearly. LASIK corrects refractive errors by reshaping the cornea.
After undergoing LASIK, you end up with clear vision! And the best part: you can finally say goodbye to your glasses and contact lenses!
2. Myth -The LASIK surgeon does not matter since the laser does the work
When you decide to undergo any surgical procedure, LASIK included, the surgeon always matters. Where you decide to have your LASIK procedure performed is extremely important.
Fact – A combination of experience, skill, and technology plays a huge role in the LASIK outcome
You want to make sure that the surgeon you choose has plenty of experience and happy patients. If it seems like LASIK is too good to be true, you can always continue looking somewhere else.
You need to be comfortable with the decision you make. If you don't have a foundation of trust with your LASIK surgeon, you may not end up with the results you want.
3. Myth – LASIK is painful
A lot of people incorrectly assume that because LASIK involves your eyes, it must be painful. But that's not true at all!
Fact – LASIK is virtually painless
Before the procedure even starts, you'll receive numbing eye drops to ensure that you never feel any pain during LASIK. At the very most, you might feel some slight discomfort when your eyelids are gently held open and this only lasts for a few seconds.
It's not painful and it's well worth it when you can finally experience how incredible true visual freedom is for yourself!
4. Myth – I cannot afford LASIK
LASIK seems like it's too expensive for most people to be able to afford. But you can afford LASIK. In fact, LASIK can even save you money!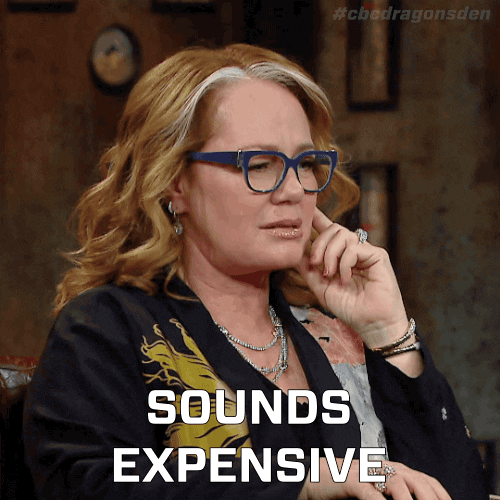 Fact – LASIK is affordable and can save you money
See, it's pretty simple. Think about how much you already spend on glasses, contact lenses, and any of the accessories that go with them, like contact solution.
Did you know that on average, most people are spending about $500 every year on their eye care needs? Now, consider if you no longer needed to pay for any of these things.
Most people finance their LASIK procedure and pay it off after only two years. That means that in as little as two years, you have an extra $500 every year in your pocket!
Wouldn't that be incredible? That is how LASIK can save you money over time.
5. Myth – I will need to take a bunch of time off to recover from LASIK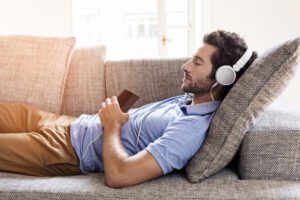 Okay, let's say you like the idea of LASIK but you can't justify taking off a week of work to recover after having it. Well, here's some good news: LASIK has an incredibly fast recovery time!
Fact – Recovery is fast and most people return to work within 1-2 days
There's no long recovery to worry about when you have LASIK. You can have this vision correction procedure on a Friday and go back to work by Monday.
If you wanted, you could have LASIK in the middle of the week on a Wednesday, and go back on Thursday. As long as you don't do a lot of heavy lifting at your job, there's no reason you can't safely go back to work the next day after having LASIK!
There are a few things you should avoid during your recovery like getting water in your eyes, any bodies of water, and no eye makeup until your eye doctor says it's okay. But these are tiny things and in the grand scheme of things, they won't interfere with whether you can go back to work or not!
6. Myth – LASIK commonly causes blindness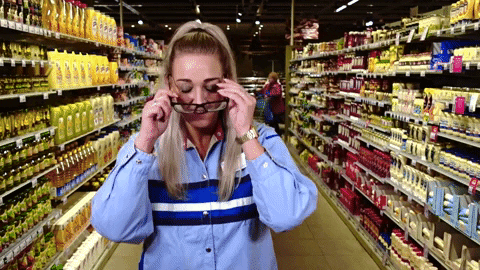 LASIK sounds great but you would rather keep your eyesight, right? For some crazy reason, people have determined that LASIK can cause blindness. Thank goodness this is not true!
Fact – Vision loss is extremely unlikely and most patients obtain 20/20 or better vision!
There's no way that by getting LASIK you'll go blind. Lasers reshaping your cornea sound a lot scarier than they actually are. After all, LASIK is an FDA-approved procedure for a reason. The FDA wouldn't approve a procedure that isn't safe.
You may want to stop watching that Final Destination scene because that is not what happens during LASIK! In fact, that's nothing like what you can expect when you have LASIK and it's incredibly misleading.
Instead, when you get LASIK, there's a very good chance that you'll end up with 20/20 vision or better. It doesn't get much better than that, especially if you've worn glasses or contact lenses much of your life!
7. Myth – Everyone can have LASIK
If you think that LASIK sounds like the way to go, that's great! But there's one thing you need to know. LASIK isn't right for everyone, meaning that not everyone can get it.
Fact – Not everyone is a good candidate for LASIK, but there are many vision correction alternatives
Part of the reason LASIK is so popular and such a successful procedure with a 96% satisfaction rate is because only qualified candidates can undergo the procedure. But if you have a LASIK consultation and find out that you're not a good candidate, it's not the end of the world.
There are many other vision correction procedures that you may qualify for instead! If you don't qualify for LASIK, your LASIK surgeon will discuss other options with you. Visual freedom is still attainable, even if it's not possible for you to have LASIK!
Ready to discover if LASIK is right for you? Schedule your LASIK consultation at Chicago Cornea Consultants™ in Chicago, IL today!
It's 2021…haven't you waited long enough to finally have the eyesight you've always wanted?