The holidays are approaching quickly! If one of your wishes in the new year is to see clearly without visual aids like glasses or contacts, you might want to consider LASIK.
After all, it is the most popular elective procedure you can have for a reason! Oh, and it has a 96% satisfaction rate with patients who have undergone the procedure.
Quite literally, millions of people have had LASIK and love their beautiful new vision. Think it sounds amazing?
Wait until you can see our fair city after LASIK! Keep reading for a few ideas of the things you should check out in Chicago after having LASIK this winter!
Indulge in giant cinnamon rolls at Anne Sather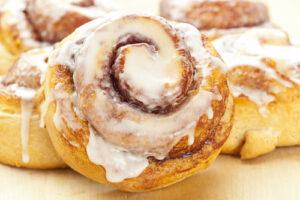 Any true Chicagoan knows that if you want cinnamon rolls, you're going to Anne Sather. Even if you have to wait in a socially distanced line or you're ordering them for carry-out, these are the cinnamon rolls that you'll be dreaming about days later.
How does getting LASIK improve this experience? For one thing, you can see every individual detail of your cinnamon roll. You can see the icing with clarity like never before, and when you're taking the perfect photo for Instagram (because you are) you'll be able to see exactly what angle you need to take it at.
Better photos lead to better engagement, after all! At the very least, by improving one of your senses, you'll heighten your other senses as well. It's just science!
Go ice skating at Millennium Park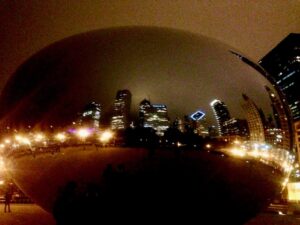 You're going to be cold during a Chicago winter and staying inside the entire time isn't an option. You may as well enjoy yourself by going ice skating at Millennium Park!
Now, for those that wear glasses, ice skating isn't exactly fun. Glasses can be downright pesky when you're trying to complete any kind of outdoor activity.
Ice skating is no exception. Let's say you're actually decent at ice skating and don't fall down every five minutes.
If you wear glasses, there's a very good chance that they'll slip down your nose at least ten times in a 30 second interval. There's nothing more annoying than trying to have a good time and having to deal with your glasses not cooperating.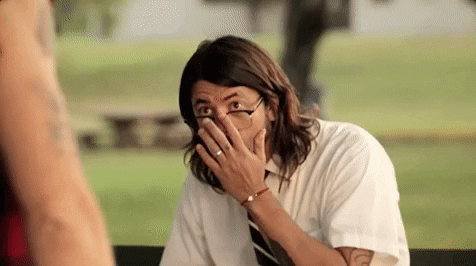 Sound familiar? Now, let's say you're one of those people that likes to show off when you go ice skating at Millennium Park.
Maybe your parents took you for skating lessons so you're an old pro. You're doing jumps and leaps on the ice and literally skating figure eights around your competition.
But if you're doing this while you're wearing glasses, don't be too surprised if your glasses fly off your face. They may even get scratched or broken!
LASIK and physical activities are a match made in heaven
It's not worth it, is it? Now, imagine you got LASIK and you've already gone through the short recovery period.
Once you've recovered, you can go back to your favorite activities like ice skating. And the best part?
You don't need to worry about glasses or contacts holding you back when you're ice skating or doing any other physical activities anymore!
Attend Lincoln Park Zoo's annual ZooLights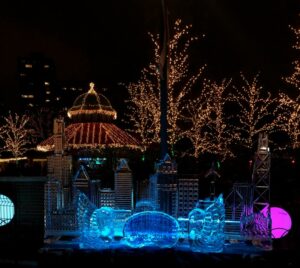 Whether you're an avid holiday goer or need to let off some steam, Lincoln Park Zoo's annual ZooLights is a beautiful tradition. Some people have been going to this can't miss holiday Chicago activity since they were kids!
If you've somehow never made it, you're in for a real treat! Imagine more holiday lights in one place than you've ever seen before.
Oh, and the lights take over Lincoln Park Zoo. Sounds pretty cool, right? Contact lenses or glasses aren't really the best way to see these.
Contacts in cold weather can become a bit unpredictable. Many people may want to go see the ZooLights (socially distanced, of course) after a long work day.
By this point in the day, there's a good chance that your eyes are tired. But more than that, you may have already been wearing your contacts for six or seven hours.
For most contact lens wearers, the limit is about eight hours before your eyes start feeling irritated. Combine the feelings of irritation with the wind that Chicago is so famous for and the colder weather, and your eyes may not be feeling their best.
After all, if you're going to go see the ZooLights, you want to be able to see them in all their glory. Nothing should hold you back, including glasses or contact lenses.
LASIK makes the ZooLights so much better
Enter a procedure like LASIK. Did you know that this is a permanent procedure?
This is because during LASIK, the cornea is reshaped to correct refractive errors. These include things like nearsightedness, farsightedness, and astigmatism.
In other words, during a short procedure, you'll have your vision permanently corrected. The results?
You'll have the clearest vision of your life. Most LASIK patients even end up with 20/20 vision or better!
That's a lot better than many people have even dreamed of seeing, and it's all possible if you're a LASIK candidate. Did we mention that looking at the ZooLights after your LASIK recovery is an incredible experience?
You've never seen anything like this before! It's like the world has gone HD, but better.
Visit the only pop up Hanukkah Bar in the city: 8 Crazy Nights
When it comes to living in a big city during the holiday season, one of the most fun parts has to be the pop up bars. Though there aren't quite as many this year, there are still some you can enjoy.
Want to check out the only pop up Hanukkah Bar in the city? You still have time to experience the amazing time that is 8 Crazy Nights.
Yes, it is possible to stay socially distanced at a pop up bar. How?
You need a reservation to get into this year's 8 Crazy Nights. You can book a table by calling or emailing for your table or group.
2020 has been a year that nobody will forget, so having some (safe) fun is definitely in order! What could be more fun than eating boozy jelly donuts, drinking Hanukkah themed cocktails, and pretending the world is normal for a few hours?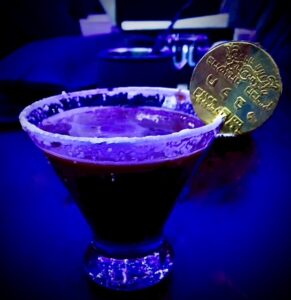 LASIK means you'll have one less thing to worry about
Getting LASIK means you won't have to bring all your spares with you anymore to the bars. No more spare glasses, spare contact lenses, or even spare contact lens solution!
You can instead be free as a bird, since you'll finally have attained visual freedom. It sounds like it's small, but think about how much money and time you've spent packing your bag over the years.
Having one less thing to worry about, especially now, is not a bad thing.
Check out the Macy's holiday windows on State Street
One surefire way to get into the holiday spirit is by taking a walk down State Street to check out the holiday windows. Every year, department stores go all out!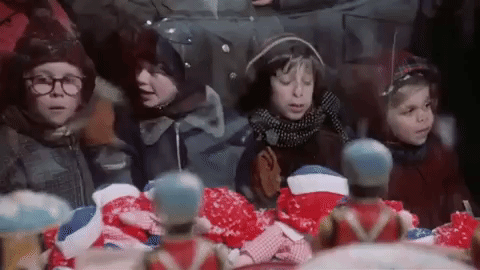 This year, there's a new tradition with cultural partners also joining the 29th annual Magnificent Mile Lights Festival. You'll never be let down with the holiday windows at Macy's which have a new theme every year. This year's theme is appropriate and thanks first responders and essential workers.
LASIK lets you see everything as it was always meant to be seen
For many people, one of the best things about getting LASIK is it lets you see everything as it was always meant to be seen. Colors are brighter and crisper, and the world seems like it holds more promise.
LASIK is life-changing and it could change your outlook on life and how you see the world around you. Imagine how much more beauty you could see in the little things, like holiday windows in downtown Chicago.
Wondering if this life-changing procedure could be right for you? The first step is to schedule a LASIK consultation at Chicago Cornea Consultants™ in Chicago now!
2021 is coming up fast, so why not make the most of the new year with clear vision?