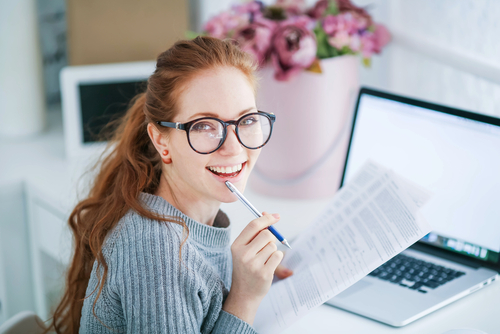 Are you thinking about getting LASIK eye surgery? Are you trying to figure out ways to pay for it?
Have you been looking into if your insurance will cover your surgery? Keep reading to find out if your insurance will cover LASIK!
LASIK Is An Elective Procedure
Most people think that LASIK is an expensive procedure. Part of this reason stems from the fact that LASIK is an elective procedure.
This means that insurance companies do not see it as medically necessary. This means that most insurance policies will not cover it.
There are some exceptions that insurance companies will make to cover the costs of LASIK. If they do not cover it, there are a variety of payment and financing options available.
How Much Does LASIK Cost with Insurance?
Most insurance providers do not cover LASIK, but some larger providers provide discounts. These insurance companies work with LASIK providers to offer a discount for members.
In this case, you can get help covering some of the costs associated with LASIK. Although it's unlikely your insurance will cover the full procedure, it never hurts to ask! They may provide you with a partial discount.
When Will Your Insurance Company Cover LASIK?
There are specific circumstances that insurance companies will cover LASIK. These include:
Military
This is the first situation where getting LASIK could be something that gets covered. Many special forces and positions in the military need specific vision requirements.
These mean you can't wear glasses. If you are in the military or in the special forces, you may be offered LASIK for this reason. Soldiers usually have to wait because it has to be done at a military medical facility.
Entertainment and Sports Industries
If you are an actor or play a sport professionally, you might be able to get LAISK covered. It may even help you meet the requirements of your job better.
These cases are extremely hard to win, and you need to complete a lot of paperwork in the process.
Health
The final way to get LASIK eye surgery covered is if you medically need the procedure. There are certain professions with specific safety guidelines like firefighters and police officers. In these cases, they may qualify for coverage.
You may also be able to make a case if you have severe dry eye, or are intolerant of contacts. The same is true if you suffer from severe allergies.
Insurance companies will look at the condition you claim. They will also look at if you have tried different types of glasses or contacts.
While these can all be strong cases, your insurance company might not see LASIK as important. If they do not cover your claim, there are other options out there to cover the cost of LASIK.
Are you ready to find out if you could be a good candidate for LASIK? Schedule a LASIK consultation at Chicago Cornea Consultants™ in Chicago, IL now! What do you have to lose except your glasses and contacts holding you back?