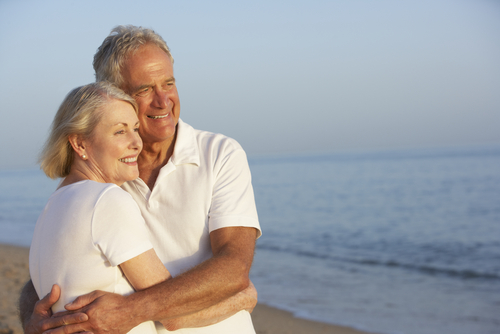 Did you recently have cataract surgery? Are you thinking about other ways to improve your vision?
If you're still not happy with your vision after cataract surgery, you may want to consider LASIK. For most people, they don't mind wearing contacts or glasses.
As people age, they tend to get cataracts and surgery is the only way to treat them. Some people wonder, "Since I'm already having cataract surgery, should I have LASIK too?" Keep reading to learn if you can have LASIK after cataract surgery!
Is it possible to have LASIK after cataract surgery?
While the answer is yes, you might not need to. If you decide to get laser cataract surgery, you can solve both problems.
LASIK eye surgery requires the use of a laser to reshape the eyes to fix any refractive errors. LASIK only involves reshaping the cornea, and cannot correct cataracts.
What is laser cataract surgery?
When you have cataract surgery, a small incision is made to remove the lens with cataracts.
The natural lens is then replaced with an artificial lens or IOL. During laser cataract surgery, the clouded natural lens is removed, but without the use of a blade.
Instead, a laser creates the incision near the cornea. Then, a laser uses energy to soften and break down the lens and remove the pieces through the incisions.
The lens is then replaced with a premium intraocular lens. By getting laser cataract surgery, you can avoid having to get LASIK.
Laser cataract surgery, combined with a premium IOL, can give you the same clear vision! At Chicago Cornea Consultants™, we perform laser cataract surgery using the Alcon LenSx laser platform.
What happens during LASIK?
LASIK is a laser eye surgery that reshapes the cornea. It can fix farsightedness, nearsightedness, and astigmatism.
It does not fix presbyopia, which occurs when the lens becomes less flexible with age. It is a quick and simple procedure that can give you more independence.
During LASIK, your surgeon creates a small flap on the cornea. A tiny amount of tissue is then removed from the cornea, reshaping it.
Reshaping the cornea allows refractive errors to be fixed and corrected permanently. After the small amount of tissue has been removed, the flap is then left to heal on its own.
What happens after LASIK?
After LASIK, most patients notice that their vision is radically improved. This only continues to improve in the hours and days after LASIK.
LASIK comes with a short recovery period and allows you to return to your daily activities after a few days. There are minimal side effects and most patients achieve 20/20 vision, if not better!
If you're not satisfied with your vision after cataract surgery, LASIK could be an option. It's important to talk to your LASIK surgeon to see what they recommend for your vision.
Wondering what your vision correction options are? Schedule an appointment at Chicago Cornea Consultants™ in Chicago, IL now!
There's no reason to live with blurry or hazy vision because of cataracts any longer. What are you waiting for?