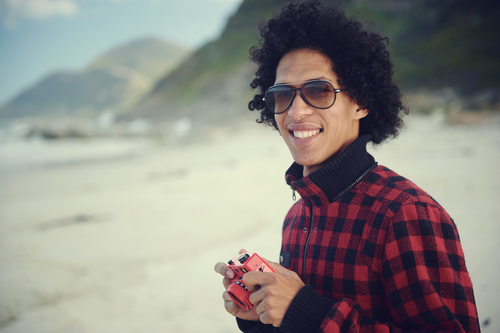 Are you tired of wearing your glasses and would jump at the opportunity to leave your frames behind? The good news is, there are alternatives available!
These can allow you to have near-perfect vision without needing to wear glasses. Keep reading for some of the options available if you're ready for something besides glasses!
Contact Lenses
Depending on the prescription, contacts work to produce a more precise focus. You may prefer contacts as you don't need to wear anything that people can see on your face.
There are many different kinds of contact lenses available as well. Some people have reported clearer vision, greater comfort, and a wider field of vision when they wear contacts.
Refractive Surgery
Refractive surgery works by permanently altering the shape of your cornea. This helps your eye to regain its focusing abilities, enabling you to see clearly once again.
There are different kinds of refractive surgeries. It's important to consult your eye doctor to determine if surgery is an option for you.
You must qualify as a candidate before you can get any kind of refractive procedure. Refractive surgeries include:
LASIK
LASIK is the most popular kind of refractive surgery available. In fact, it's the most popular elective medical procedure as well!
LASIK corrects astigmatism, nearsightedness, and farsightedness. A surgeon uses a computer-controlled excimer laser to reshape the cornea. LASIK also utilizes a femtosecond laser to create a flap at the center of your cornea.
To flatten the cornea, the surgeon will remove a thin layer of tissue. The flap is then replaced without stitches, where it attaches to your cornea on its own.
Before surgery, wavefront-guided LASIK technology is used to evaluate your eye. It can measure how light distorts when it passes into your eye and is then reflected back.
This allows your surgeon to identify problem areas and adjust the laser beam settings for a more accurate procedure.
LASIK patients have reported less night vision problems and sharper vision after surgery. Most patients recover after a pretty short amount of time and go back to work after a day or two.
You will likely receive eye drops to prevent inflammation and infection. Your eye doctor may also prescribe mild pain medication to help with any discomfort.
Photorefractive Keratectomy (PRK)
The same excimer laser used during LASIK is also used in PRK. The procedure reshapes the cornea by removing small amounts of tissue on the outer surface.
With the help of a computer, PRK is able to map the surface of the eye and measure how much tissue needs to be removed. PRK usually takes a few minutes and corrects mild and moderate nearsightedness.
The surgery requires a couple of weeks to heal because the surface of the cornea has to be removed.
If you're tired of only wearing glasses, you have options! Talk to your eye doctor to determine what may be right for you.
Want to find out if a refractive surgery may be the right next step? Schedule an appointment at Chicago Cornea Consultants™ in Hoffman Estates, IL today!
There's no point in waiting any longer if you could be seeing clearly without glasses!