When it comes to the way you look, many people are unhappy. But if you have a condition called dermatochalasis, there's more to it than that.
With dermatochalasis, stretched out eyelids make it harder to see and read at a distance. This is more than a cosmetic problem, which is why blepharoplasty can come in handy.
Keep reading to find out if you should consider a procedure like blepharoplasty!
Do you suffer from loose eyelid skin that makes it hard to see?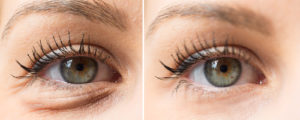 Unlike other cosmetic procedures, you should only get blepharoplasty if you need it. One of the main reasons is if you have loose eyelid skin and it makes it hard to see.
Our eyesight is one of the greatest senses that we have. If your upper eyelid skin is too loose and makes it hard to see, you may be putting yourself and others in danger.
This is especially true if you find it difficult to see while driving a car. At Chicago Cornea Consultants™, we regularly perform cosmetic procedures like blepharoplasty for our patients.
Are you frustrated when people ask if you're tired after you had a good night's sleep?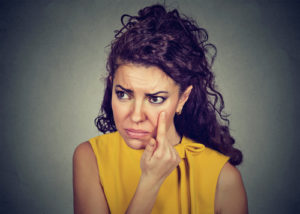 In our digital age, it's become more uncommon for people to look up from their devices and see each other. But how frustrating is it when people see you and ask if you're tired?
First of all, it's none of their business, but it's not your fault you have bags under your eyes. It can feel like you've tried every eye cream under the sun, but nothing helps.
After two hours of sleep or a restful twelve, you still wake up looking like you didn't get a wink. It might not be your fault! As we age, our upper eyelids start to droop, making the eyes look smaller than they are.
This often makes your lids look like they are about to close, even if they aren't. It also can lend to the appearance of bags under your eyes, no matter how much sleep you get the night before.
Do you want to look younger, or just look your age?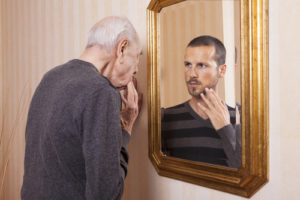 We're surrounded by people telling us that if we try this diet, we'll lose that extra 5 pounds. Or if we wear those new jeans, we'll finally look the way we've always wanted.
Spoiler: these things won't help. Most things won't actually make you look any younger and they are a waste of money. Here's what's not a waste of money: a blepharoplasty.
Blepharoplasty can make you look younger! That's because, at Chicago Cornea Consultants™, we remove your stretched out eyelid skin.
This is done in a way that downplays any scarring because it's hidden in the normal eyelid crease.
The only way someone will know you've had blepharoplasty is if you tell them. Your friends and family might look at you and wonder why you look refreshed and rejuvenated.
It's up to you whether you tell them or not! It can be your little secret! If you suffer from dermatochalasis, blepharoplasty can change your life.
Dermatochalasis, among other things, can affect your peripheral vision and visual comfort. After blepharoplasty, you may suffer from side effects like swelling or bruising.
These usually go away about 10-14 days after the procedure. Most patients don't report pain as they recover after having a blepharoplasty.
Who is a good candidate for blepharoplasty?
If you want to undergo an eyelid surgery like blepharoplasty, you need to find out if you're a candidate.
To be a good candidate for eyelid surgery, you need to have realistic expectations.
You also need to be in good health, and not have any conditions that make it difficult to heal. You should also not be a smoker.
Any time you are a smoker, you are more likely to have complications or risks during a surgical procedure. You do not need to have dermatochalasis to have a blepharoplasty.
It is mainly a medical condition that makes eyelid surgery medically necessary. During your consultation at Chicago Cornea Consultants™, we'll check your facial anatomy.
This is to ensure blepharoplasty is the best procedure for you to undergo. If it's not, we will go over other options that are better suited for your needs.
Will my insurance cover blepharoplasty or another eyelid surgery?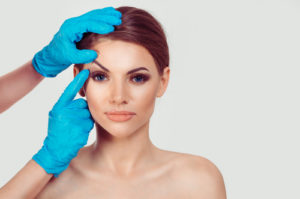 In most cases, blepharoplasty and other eyelid surgeries are elective procedures. This means that to your insurance, they are not seen as medically necessary and aren't covered. Blepharoplasty is also a cosmetic procedure.
If you have blepharoplasty to remove eyelid skin that's making it hard to see, it may be covered by insurance. You should check with your insurance company before your procedure to be sure you know.
Still wondering if blepharoplasty or another eyelid surgery could be right for you? Schedule a consultation at Chicago Cornea Consultants™ in Chicago, IL now!