Have you heard? The FDA recently approved the commercial use of the AcrySof IQ PanOptix IOL! So what does that mean?
For cataract and presbyopia patients, it means a lot! Keep reading to learn more!
What is the PanOptix trifocal IOL?
The AcrySof IQ PanOptix trifocal IOL is the latest in Alcon's offerings for intraocular lenses. The trifocal IOL allows users to see clearly at near, intermediate, and far distances.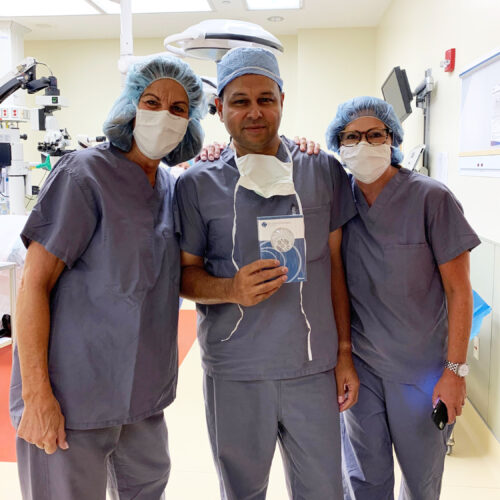 This means that for near vision, it's great for when you're reading a book, menu, or using a smartphone. For intermediate vision, it's helpful using a computer, shaving in the mirror, or playing a board game.
For your far vision, this affects driving, watching television, and attending concerts. In other words, the trifocal IOL has the potential to change your life!
How is it different from other premium IOLs?
The AcrySof IQ PanOptix trifocal IOL is the first trifocal IOL to become FDA approved. But what exactly does this mean?
For one thing, before the trifocal IOL, there was no intermediate vision with IOLs. Even with premium IOL offerings, patients noticed a "gap" in vision.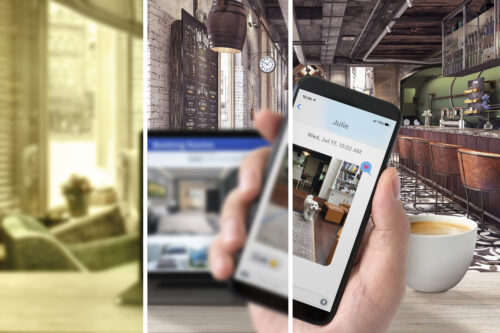 They could see fine up close and far away, but seeing things in between was a struggle. Part of the reason for this is because of how the trifocal IOL is designed.
The trifocal IOL is successful for several reasons. A big part of its success is its proprietary ENLIGHTEN Optical technology.
ENLIGHTEN optimizes for intermediate vision without ever compromising near and distance vision. Optimizing for intermediate vision gets rid of the gap in vision other IOLs provided.
This is possible because of where the intermediate focal point of the IOL is. In a traditional trifocal setup, the intermediate focal point needs to be located at 2 times the distance of the near focal point.
In that setup, the IOL has a near focal point that's about 40 centimeters. The intermediate focal point is then at about 80 centimeters.
This is how the PanOptix IOL is different. Instead of an intermediate focal point of 80 centimeters, it's a more comfortable 60 centimeters.
This is closer to what arm's length is for people of average height. For the near focal point, the distance is 40 centimeters, without compromising distance vision.
In this design, 50% of light energy goes to distance vision, 25% goes to intermediate vision, and 25% to near vision.
Another astounding difference between the PanOptix trifocal IOL and other IOLs is contrast. With other IOLs, including multifocal IOLs, a loss of contrast sensitivity is a known risk.
But the PanOptix trifocal IOL doesn't suffer from this problem! Instead, it delivers excellent contrast sensitivity comparable to a monofocal IOL at 6 months.
It makes sense that six months after surgery, out of 127 patients surveyed, 99.2% said they would have the same lens implanted again.
Who is a good candidate for the trifocal IOL?
Right now, the AcrySof IQ PanOptix trifocal IOL is approved for cataract and presbyopia patients. If you have cataracts and need cataract surgery, you're likely already a candidate!
The trifocal IOL provides crystal clear vision at ALL distances of vision. Those who get the trifocal IOL no longer need glasses after cataract surgery.
When choosing an IOL, it's important to take your lifestyle into account. Do you mind wearing glasses? Are you active?
Are you looking for a way to be less encumbered and free to live your life? If you answered yes to any of these questions, the trifocal IOL may be right for you!
The trifocal IOL is also a good choice for anyone who spends a lot of time in front of a computer. Other IOLs don't provide you with intermediate vision, but the trifocal IOL does.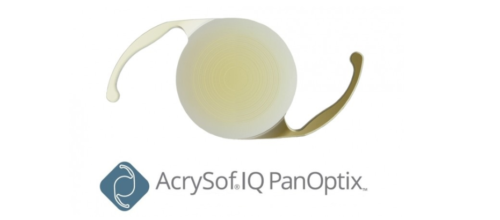 Intermediate vision is key if you will be on the computer or looking at screens regularly. If you're not sure what kind of IOL to get, talk to your eye doctor. They can give you recommendations based on your lifestyle and your eye health.
Don't have cataracts but suffer from presbyopia? You're in luck as well, because the trifocal IOL is also approved for presbyopia patients.
During a procedure like RLE (refractive lens exchange), you could choose the trifocal IOL to replace your natural lens. This is a great option if you're looking to avoid ever dealing with cataracts altogether!
RLE is a procedure that's like cataract surgery, minus cataracts. During RLE, the natural lens gets removed. Then, it's replaced with an artificial lens.
In this case, it would be the trifocal IOL. Then you're on your way to crystal clear, beautiful vision at all distances!
What is life like after getting the trifocal IOL?
In the first day or two after getting the trifocal IOL, you'll want to take it easy. Whether you had RLE or cataract surgery, there is a recovery period involved.
You also only have one eye operated on at a time, so keep that in mind during recovery as well. Your vision may be a little hazy or blurry. You may also notice some glare or halos around lights.
As your eyes adjust in the weeks after your procedure, your vision will keep improving. It may take several weeks or months before your vision settles.
Once you hit six months to a year after your procedure, your vision should be settled. This is the time to enjoy your beautiful new vision, thanks to your trifocal IOL!
Wondering if the AcrySof IQ PanOptix trifocal IOL could be right for you? Schedule a cataract appointment at Chicago Cornea Consultants™ in Chicago, IL today!
Isn't it time you saw the world in all its brilliance again? Don't let cataracts or presbyopia stand in your way any longer!