Are you thinking about when to get LASIK? Have you thought about when the right time to get it is?
Based on various reasons, fall is the best time to correct your refractive errors with LASIK. Keep reading to learn why fall is the best season to get LASIK.
Enjoy Fall Activities
Fall has dozens of activities that are unique to the season. These include apple picking, visiting pumpkin patches, walking through corn mazes, and enjoying the crisp fall air.
Getting LASIK allows you to enjoy all these activities even more than you used to. You can do them all without the fear of breaking your glasses or contacts irritating your eyes.
You'll be able to be present while enjoying the unique things fall has to offer. And, everything you see in these newfound moments of presence will be richer, crisper, and more vibrant!
Avoid Getting Too Much Sun by Having LASIK in the Fall
After getting LASIK, too much sun exposure is annoying and uncomfortable. By waiting until the days are shorter in the fall, you avoid some of the strongest rays and sunniest days.
This will help you be more comfortable during the early stages of your LASIK recovery. The more comfortable you are recovering from the procedure, the faster you heal and get back to everyday life!
Life is Calmer in General
Summer is a crazy time with increased travel, extra activities, and making sure the kids are busy. For most people, life is calmer in the fall.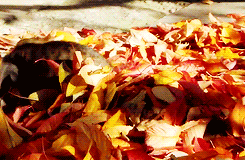 It is crucial that before the hectic holiday season begins, you get LASIK done. You'll be able to see with your own eyes during the holidays, and you won't be wearing glasses in the family photos.
Plus, you won't have to miss any of the activities or parties while you recover. You'll be back to everyday life in time for the holidays if you get LASIK in the fall.
Skip Spring Allergies
Getting LASIK during allergy season makes the procedure and recovery process challenging. Airborne irritants can make the first few weeks of your LASIK recovery uncomfortable.
After LASIK, your eyes likely will be itchy and irritated for a period. Allergies only exacerbate this problem.
Getting LASIK in the fall gives you a hassle-free allergy season next spring. Wearing contacts also makes allergies worse because they hold allergens underneath them. Getting LASIK now allows you to avoid wearing contacts ever again.
Walk Along the Lakefront Trail
One unique feature of Chicago is the public space between the city and Lake Michigan. After you get LASIK this fall, make sure to explore the Lakefront trail.
You'll be able to see beautiful views of the city, the changing leaves, and boats enjoying the remaining nice weather. Getting LASIK makes seeing these things more fun.
You won't have to worry about your glasses fogging up or your eyes getting irritated from the wind hitting your contact lenses. Plus, this could be the first time you see the city with nothing but your own eyes!
Avoid Winter Dry Eye Problems
In the winter, the air is drier, and the heat is on. These changes and the harsh weather can irritate your eyes.
If your eyes are sensitive to dry air, getting LASIK in the fall is ideal. The air has more moisture, which makes your recovery easier.
If you like to be outdoors in the cold weather, getting LASIK in the fall lets you enjoy winter walks and football games more.
Outdoor Activities
During the fall, there are a lot of enjoyable outdoor activities. Sporting events, runs through cornfields, and jumping in leaf piles are classic fall activities.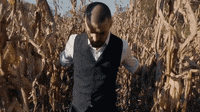 But, glasses and contacts make it difficult to enjoy these activities. Getting LASIK in the fall will make your favorite fall activities more enjoyable.
You won't have to worry about anything getting under your contact lenses or your glasses falling off while running around.
Enjoy Traveling
When the weather gets colder, you may want to escape to enjoy warm weather somewhere. Or, during the holidays, you may travel to visit family.
Traveling can be challenging with glasses and contacts. You deserve to enjoy your vacations.
So stop worrying about forgetting your contact solution or leaving your glasses somewhere. And don't worry about dry eyes on the airplane. You won't be wearing contacts, and your eyes will handle flying better than they used to after LASIK.
If you're planning on going somewhere warm during the winter, LASIK will let you enjoy the trip more. For example, you cannot wear contact lenses or glasses in the water.
If water hits your face, then your contacts can fall out or move around in your eye, or your glasses could fall off. Additionally, if you get sand on your hands, you cannot touch your eyes.
Sand will irritate your eyes if it gets stuck under your contact lenses. The best way to avoid all these issues is to get LASIK. After LASIK, you can go swimming, scuba diving, or play sports without thinking about your eyes.
Enjoy the Holiday Season
For the first time since you got glasses or contacts, it's time to forget about them! There is nothing better than treating yourself to improved vision this holiday season.
Imagine life without glasses or contacts. You'll be able to see clearly when you wake up.
There will be no need to worry about forgetting contact solution when traveling. And you won't have to worry about breaking your glasses when skiing.
Plus, you can go to parties and not feel self-conscious about wearing glasses in pictures. With LASIK, you get to enjoy your life more the way you imagine it.
Are you ready to make this fall the best of your life? Getting LASIK will help you make the most of the changing seasons!
Getting LASIK is a big decision, but it will significantly improve your quality of life. Schedule a LASIK consultation at Chicago Cornea in Chicago, IL. Find out if you are a candidate for this life-changing procedure!