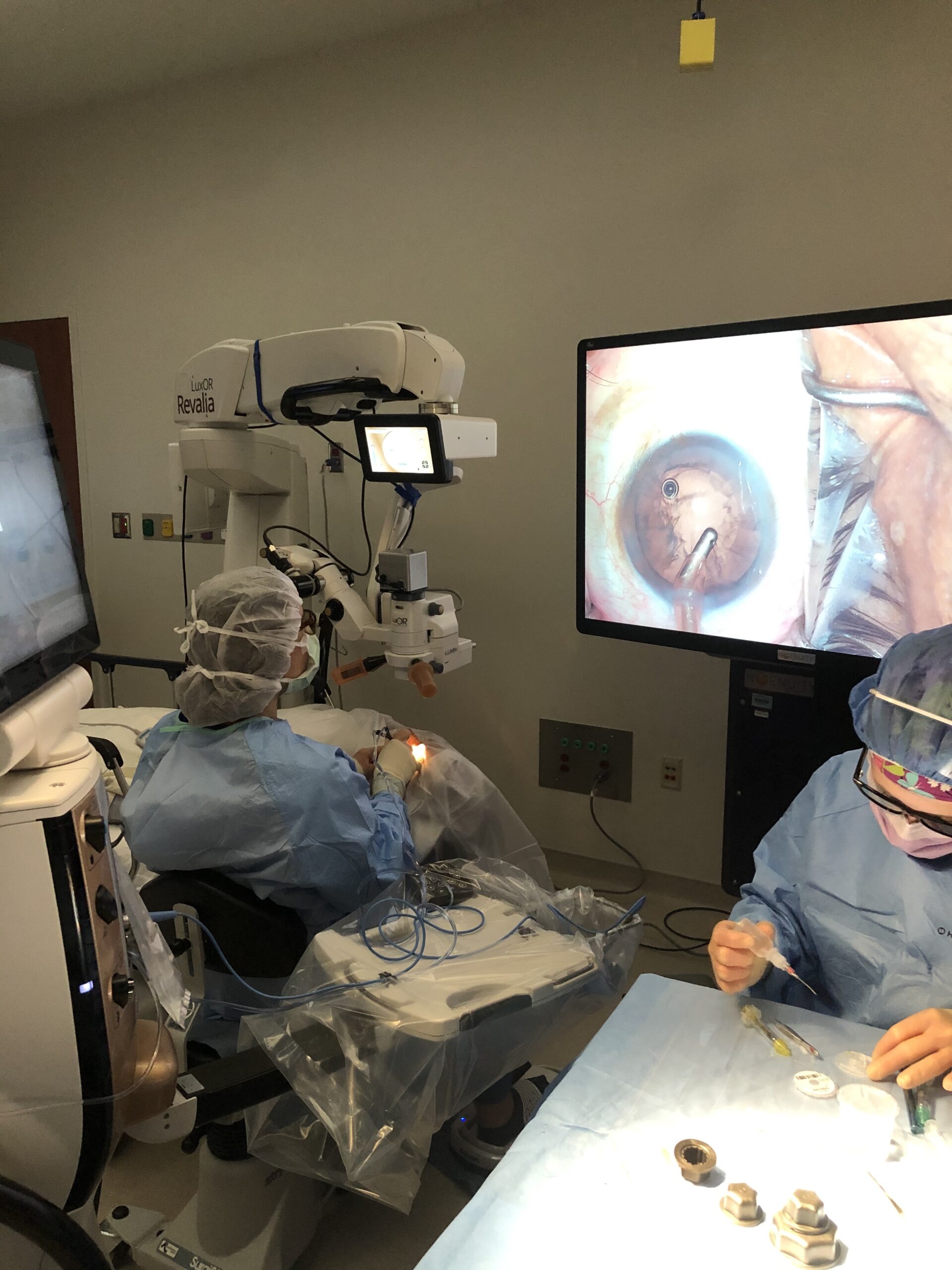 Dr. Maria Rosselson seen here, is utilizing the Alcon Ngenuity Heads-Up 3D ophthalmic imaging system in the operating room. Traditionally, eye surgeons utilize a microscope to enable high magnification views of the eye's structures. The future brings a more advanced viewing system of a 3-D image projected onto a wide screen. This enhances ergonomics for the surgeon, engagement for the OR staff, and makes for a safer and more sophisticated patient experience.
What Sets the Ngenuity 3D Visualization System Apart:
Up to 5x expanded depth of field delivers a crisp focus across an expanded surgical space allowing the surgeon to see a deeper range of details*Up to 48% increased magnification provides an expansive view and improves the ability to perform intricate surgical tasks*Up to 42% increased depth resolution enables the surgeon to resolve fine details when managing challenging pathologies*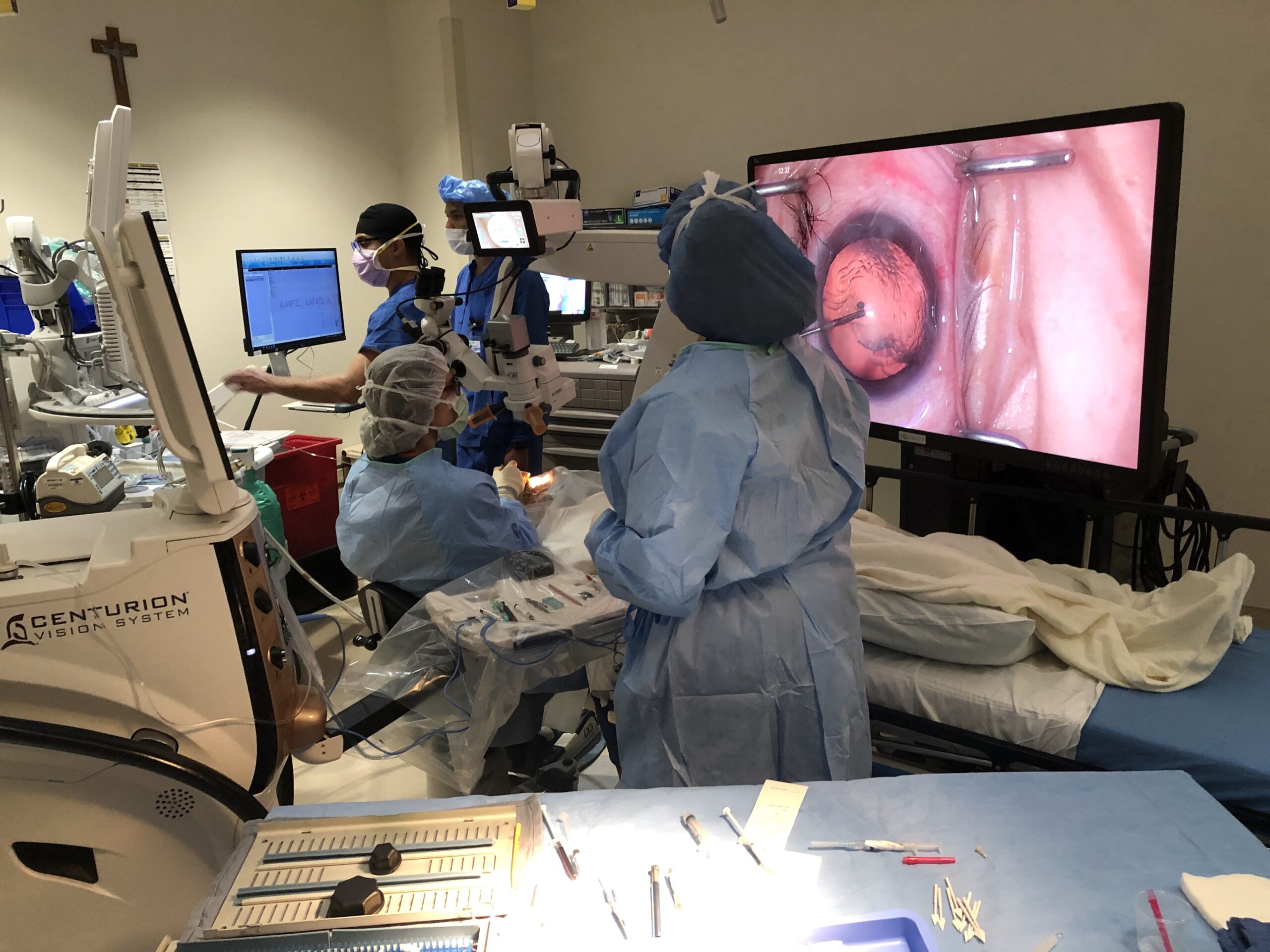 *Information courtesy of Alcon.