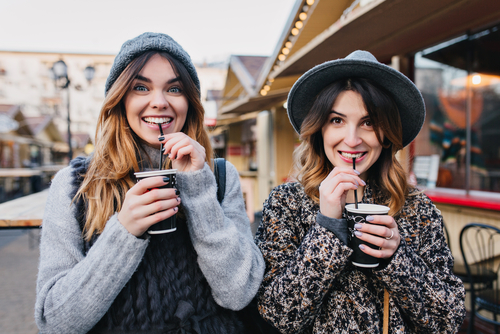 Are you counting down the days until you get LASIK? Have you started preparing for the procedure?
Taking the time to prepare before your procedure will let you be relaxed. It is normal to be nervous and anxious before surgery, especially a procedure that's on your eyes.
LASIK has a high success rate, but there are a few tasks you can complete to be prepared for surgery.
It is important to listen to your doctor and what they want you to do before surgery. Here are the things you should know about LASIK before having it!
In The Weeks Before LASIK:
Stop wearing soft contacts around two weeks before surgery. This is a recommendation that most doctors have. This helps your corneas stabilize before surgery.About three to four weeks before surgery, you should stop wearing gas permeable lenses. This type of lens can cause significant changes to your cornea. This is why doctors recommend that you stop wearing them far enough in advance before LASIK.For adults that work, make sure to request time off to recover. Post-LASIK, you need to take some time off to let your eyes recover. Ask your surgeon about how many days you need to recover.
The Day Before Surgery
Have post-surgery transportation already arranged. After LASIK, you are not able to drive, so you will need help getting home. It might take a few days for you to adjust to your improved vision.Do not wear any makeup or use creams, perfumes, or lotions. These products can get particles in your eyes. Pre-surgery, it is necessary to make sure your eyes are clean before LASIK. Some doctors want patients to wash their eyes to prevent any risk of infection.Settle up your LASIK bill. You should either arrange for it to be pre-paid or set up a payment plan for your surgery.Keep track of any questions you have for your surgeon. This way you can remember them and ask them before your surgery.
The Day of LASIK
Stay calm. It is 100% normal to be nervous before surgery. Your surgeon will make sure to keep you calm before the procedure. Some patients need anti-anxiety medications to stay calm. If you think you need them, make sure to tell your surgeon. They want you to be as calm as possible.Enjoy a small meal pre-surgery. The majority of surgeons let patients take their regular prescriptions too.Wear comfortable and loose clothing. Pre and post-surgery, you want to be as comfortable as possible. The last thing you want to do is worry about changing once you get home. Also, you should skip wearing clothes made from any materials that shed. Avoid wearing any clothes with fibers that may get into your eyes.
It is important to be prepared for LASIK. Make sure to get all your questions answered, so you can be as calm as possible. This will ensure that you have a successful surgery and recovery.
Are you ready for your LASIK surgery? Schedule a LASIK consultation at Chicago Cornea Consultants™ in Chicago, IL now!
Why should you wait any longer if you're ready to find out if LASIK could be in your future?