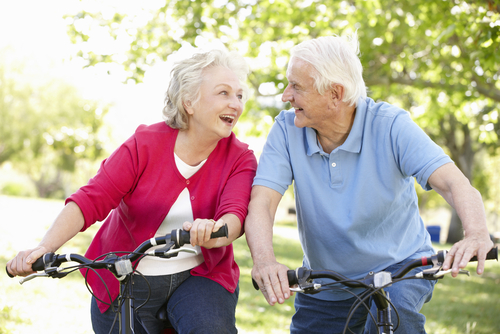 If you have cataracts, it means that the natural lens of the eye has become cloudy. Without cataracts, the lens is normally see-through and clear.
Proteins in the eyes build-up and cloud the lens. This results in dulled colors, blurry vision, poor night vision, and nearsightedness. While cataracts may occur for several reasons, the main reason is usually aging.
If cataracts make it harder to perform daily tasks, you may want to consider having cataract surgery. Every year, over three million Americans have their cataracts removed. Here are 3 practical tips to follow before cataract surgery:
1. When to Have Cataract Surgery
One of the most common surgical procedures performed is cataract surgery. During surgery, the clouded natural lens is removed.
It is then replaced with an artificial lens that restores clear sight. Cataracts develop gradually over a period of years, or even decades.
Many people with cataracts get new glasses prescriptions. This can be helpful for managing blurry vision, at least in the beginning. But as cataracts progress and distort vision, surgery becomes necessary.
2. What Type of Cataract Surgery to Have
There are two main kinds of cataract surgery: laser or traditional. Some surgeons perform traditional cataract surgery.
Others have the latest laser technology, allowing them to offer laser cataract surgery. There are clear benefits of laser cataract surgery including precise and consistent surgical outcomes.
Both cataract procedures have low rates of complications and high success rates. A surgeon who offers both surgeries can discuss the pros and cons of each procedure. You should take your situation and lifestyle into account when choosing what type of cataract surgery to have.
3. What Type of Intraocular Lens
You will also need to select an intraocular lens for the surgery. This decision will depend on your preferences and goals.
The kind of lens you choose will dictate how you see after cataract surgery. For many cataract patients, their main goal is to not wear glasses after surgery.
Another thing to consider is your budget and what you can afford. Premium lenses that provide freedom from glasses are often more expensive than other IOLs.
If this is something you can afford, then a premium lens option makes sense. But if paying more out of pocket isn't feasible, you may need to stick with a monofocal IOL.
Make sure to discuss all options with your eye doctor. They can give you their recommendation based on your vision goals and lifestyle as well.
Choosing the right IOL is one of the most important parts of getting cataract surgery! Don't leave it until the last minute to decide. Instead, you may want to do some research and talk to people that have had cataract surgery already.
Cataracts are a common eye condition, especially among seniors. Treatment for cataracts varies based on each patient.
Even if you have cataracts, you may not need surgery right away. Most cataract surgeons only recommend surgery once cataracts impede your daily life.
Tired of living with cataracts and ready to see clearly? Chicago Cornea Consultants™ is here to help! Schedule a cataract screening with us in Chicago, IL, and get back to living your life the way it was meant to be lived!