Do you love exploring Chicago but are growing tired of the hassles that glasses and contacts create when you're checking out the city? One of the best things that you can do to enjoy Chicago is getting LASIK.
LASIK is a type of laser vision correction that fixes your vision with a short procedure and a straightforward recovery.
Imagine walking through the historical neighborhoods of Chicago, being able to examine all the details in each home, or going to the Art Institute and seeing every brush stroke in fine detail with nothing but your eyes.
Keep reading to learn why getting LASIK will make Chicago better than ever.
Located on Michigan Ave. on top of the Chicago Athletic Association Hotel, Cindy's Rooftop is a prime dining location. You can see some of the premier sights in Chicago from this iconic location.
Your view includes Michigan Ave., Millennium Park, Lake Michigan, The Art Institute, and more. LASIK allows you to see these beautiful landmarks through your own eyes.
No more fussing with foggy glasses to take in the views and no more dealing with irritated eyes from your contacts. Also, LASIK corrects your nearsightedness, so it will be easier to see the menu clearly, too.
Don't waste your time viewing the city through your glasses or contacts anymore! LASIK will make this iconic Chicago spot even more eye-catching!
If you love pizza, then Parlor Pizza in the West Loop has to be a destination on your list. Not only do they have great food, drinks, and ice cream dessert tacos, but there is a Pizza wing mural outside!
It's one of the more unique murals in the city, making this Parlor Pizza location stand out. Not only will getting LASIK make you look great in a picture because you no longer wear glasses, but it will make it easier to see clearly and take a great one of your friends too!
One of the newer places to explore in Chicago is the riverwalk. It's a 1.25 mile-long stretch on the Chicago River, filled with restaurants, boats, art, green areas for pets, and so much more.
LASIK will let you see all the intricacies of the riverwalk crystal clear. You'll be able to see the menus at the restaurants without visual aids and notice the details in the artwork along the walk.
What is LASIK?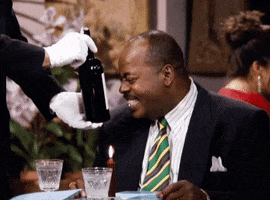 LASIK is a vision correction procedure that uses two lasers to reshape your cornea. It creates a more uniform shape in your cornea so it can more accurately refract light onto your retina.
The first laser, called a femtosecond laser, perforates the outer layer of your cornea called the epithelium. This perforation allows your surgeon to make a flap with the thin tissue.
After they create the flap, they can access the thick middle layer of your cornea for reshaping. An excimer laser does the corneal reshaping based on a three-dimensional map of your eye.
This reshaping is what corrects your vision. When it is over, the flap in your epithelium gets placed back down and heals on its own.
You get sent home to rest and recover and should be back to everyday activities within a week or two. Most people can go back to totally everyday life within a month.
What is Recovering From LASIK Like?
Recovering from LASIK is a straightforward process. There are no stitches, and the incision in your cornea will heal in a few days.
This quick healing process allows you to have better vision in a very short amount of time. You may notice that your vision is better right after your procedure, but it could also take a few days to see the results.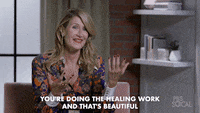 With LASIK, you need to wait at least a month before returning to strenuous activities or contact sports. This delay allows the incision in your cornea to reattach and heal without coming undone.
Less strenuous activities are fine to do within a few days of your procedure. But since there is a flap created in your epithelium during LASIK, you should limit any physical contact during the first few weeks of recovery.
Too much physical contact or strenuous activity could undo the flap in your cornea as it heals. If this happens, the results of your procedure are at risk, and it can cause serious complications.
Are There Side Effects From LASIK?
While LASIK is an excellent procedure to correct your vision, it does have potential side effects. The most significant problem people experience after LASIK is dry eyes.
During the corneal reshaping process, nerves in your cornea that detect dryness may get severed. They should heal during your recovery period, but for a few weeks after LASIK, you may experience dry eyes.
Your eye doctor can give you special eye drops to limit dry eye symptoms. But if the problem persists for longer, you may need additional treatment. This is rare, and using eye drops for a few weeks after the procedure should be sufficient.
Can Anyone Get LASIK?
LASIK is one of the most effective vision correction procedures in the world. It produces excellent results for most patients because the treatment method is very effective.
But, it also produces such excellent results because it has specific candidacy requirements. These requirements help to ensure that LASIK is safe and effective.
Some people cannot undergo LASIK for various reasons, so only people who qualify for the procedure can get it. Specific requirements can prohibit people from undergoing the procedure.
For example, if your corneas are too thin, you cannot get LASIK. That's because of the flap in your cornea.
If they are too thin, it can be dangerous for you to get LASIK, so your eye doctor will not recommend it. If, for any reason, you cannot get LASIK, there are alternative options that your eye doctor will discuss with you.
Are you ready to enhance your exploration of Chicago? Schedule an appointment at Chicago Cornea Consultants™ in Chicago, IL, to talk about LASIK! Your eye doctor will help you select the best treatment to get the visual freedom and eyesight you desire!