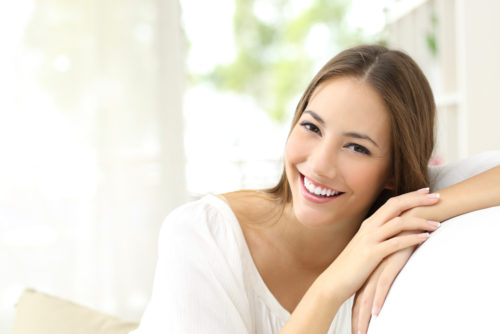 LASIK is a popular and successful vision correction procedure. If you are someone with vision impairment, it is something worth considering.
But there are many factors that can affect your decision or eligibility to receive LASIK. Keep reading to find out if LASIK could work for you!
Health Requirements for LASIK
An in-depth eye exam is necessary to determine if you meet the criteria for LASIK. Your eye doctor will decide whether your eyes and vision are healthy enough for LASIK.
Your prescription must not be too severe and needs to have been stable for at least a year before LASIK. This helps avoid certain risks and potential complications after surgery.
Hormones affect the stability of your vision, meaning that age or pregnancy affect candidacy.
Your eye doctor will also check to see if your corneas are thick enough, dry eye, pupil size, and eye conditions. Conditions that can affect candidacy include cataracts or glaucoma.
They will also ask you if you have conditions that could affect your ability to heal after the surgery. These include diabetes, autoimmune disorders, chronic pain issues, and pregnancy.
The Results and Risks of LASIK
While you may be a good candidate for LASIK, there are potential risks to consider. With a 96% success rate, LASIK can be life-changing!
But like any other surgery, you may end up with other results. It's important to realize that you may end up with vision less than 20/20. This is why you need to know you're a good candidate before undergoing LASIK.
Another common risk with LASIK is dry eye. For most patients, their dry eye subsides shortly after the procedure. It can be annoying or downright frustrating, but preservative-free artificial tears can help.
Talk to your eye doctor if your eyes don't feel like they are getting any better. They may be able to prescribe something stronger to help with your symptoms after LASIK.
The Cost of LASIK
LASIK is elective surgery, meaning insurance companies won't cover it. Want LASIK? You'll need to be able to pay for it! Knowing that you're paying for LASIK makes it easier to factor into your budget.
The average cost per eye for LASIK is around 2,000 dollars out of pocket, which can be a financial strain. But there are many options for financing like monthly payments.
By taking advantage of financing options that are available, you can help manage the cost. Ask about it at your LASIK consultation at Chicago Cornea Consultants™!
LASIK Alternatives
There are other vision correction surgeries to consider if LASIK isn't right for you. If you have extreme nearsightedness or dry eyes, LASEK surgery might be a better option for you.
You might also consider LASEK as an alternative if you are someone who is prone to an eye injury due to your job or a hobby. If a thin cornea prevents you from receiving LASIK, PRK surgery or corneal inlays might be right for you.
Want to learn more about LASIK? Schedule your LASIK consultation at Chicago Cornea Consultants™ in the Chicago-land area today!